Make us your forever team.
"We're looking for people whose skills and values align with our own, but also bring a unique outlook. In turn we strive to provide a home where you can develop and prosper, while making an impact on people's lives."
Justin Davis
President & Founder of PWW
Why work at Portland Webworks?
Our values speak for themselves.
It's exciting to see something I'm working on come to fruition, and to see our clients get excited because the products we're creating are game-changers for them.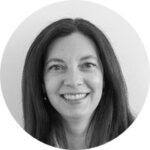 DIANE BIENKOWSKI
Quality Assurance Engineer
Creative Director
You are a dedicated, proven creative leader who enjoys rolling up your sleeves and brings strategic, organized thinking to creative challenges. You have a demonstrated ability to conceive and implement digital marketing and web design campaigns, and experience providing superb service in a consulting, client-facing setting.
DevOps Engineer
Drupal Integration Developer
Drupal Lead Developer
Full Stack Java/React Developer
Project Manager
Scrum Master
Software QA Analyst
User Experience Designer / Analyst
User Interface (UI) Designer
UX Developer