"We're looking for people whose skills and values align with our own, but also bring a unique outlook. In turn we strive to provide a home where you can develop and prosper, while making an impact on people's lives."
Justin Davis
President & Founder of PWW
Why work at Portland Webworks?
Our values speak for themselves.
Agile Project Manager
Portland Webworks is seeking an experienced Agile Project Manager to join our Project Management and Quality Assurance team. Portland Webworks operates using Agile principles, specifically Scrum and Kanban, so Project Managers can expect to work within self-organizing teams focused on efficiency, transparency and providing business value to our clients.
Drupal DevOps Engineer
Drupal Front End Developer
Full Stack Java/React Developer
Scrum Master
Senior Drupal Software Developer
Software Business Analyst
Software Product Owner
It's exciting to see something I'm working on come to fruition, and to see our clients get excited because the products we're creating are game-changers for them.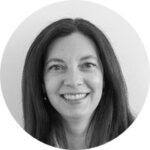 DIANE BIENKOWSKI
Quality Assurance Engineer