"We're looking for people whose skills and values align with our own, but also bring a unique outlook. In turn we strive to provide a home where you can develop and prosper, while making an impact on people's lives."
Justin Davis
President & Founder of PWW
Why work at Portland Webworks?
Our values speak for themselves.
Drupal DevOps Engineer
As a Drupal DevOps Engineer, you have a solid grasp of the Drupal hosting configurations, build processes, and automation of deployments. You have a strong focus on business outcomes, are comfortable collaborating with team members through all stages of a project, and can reach across functional borders to get the job done.
Drupal Integration Developer
Drupal Lead Developer
Full Stack Java/React Developer
User Experience (UX) Designer
UX Developer
Web Content Migrator
It's exciting to see something I'm working on come to fruition, and to see our clients get excited because the products we're creating are game-changers for them.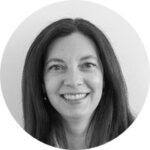 DIANE BIENKOWSKI
Quality Assurance Engineer